Don't quit your relationship just yet!
January is the month of the year when troubled relationships hit rock bottom, as soaring numbers of unhappy couples look to split up after the stresses and strains of the festive break. And with 8 January dubbed as "divorce day" and divorce no longer seen as a social taboo, it's probably no wonder that increasing numbers of relationships are failing. In some cases it appears as if individuals have lost the art of working on a relationship and in particular that essential skill called communication.
According to a Relate, communication was the biggest problem for couples in 2017, with 79% of their clients saying it had caused difficulties in their relationship. On the rise and cited as other reasons for a breakdown in relationships last year were alcohol, drugs and money.
Obviously in some cases it's too late, but if you want to hold onto a relationship and believe that you can work on it, then getting counselling is a good first step. Counselling can help couples to improve communication, increasing their chances of staying together but equally it can help the couple to make the decision to go their separate ways if that's what's best for them.
Counselling for relationships
Relationships aren't easy. Being part of a couple can bring up insecurities and vulnerabilities that weren't apparent when you were single. And saying how you feel and asking for what you want may sound simple, but they can often be difficult to articulate. Overall, 42% of marriages now end in divorce, with the average marriage now lasting 12 years. So how can talking to a stranger help?
A trained therapist can help you make sense of how you feel and work out what you want; they can also support you in your quest to have a good relationship with yourself. Because they listen and help you find your own answers to problems, without judging you, there is an opportunity to look at your problems in a different way, with someone who'll respect and encourage your opinions and the decisions you make. And since it takes place in a calm, civilised and impartial environment, it is the perfect place for you and/or you both to explore your feelings about your relationship in greater detail.
Are you at a crossroads?
Miriam Bannon of Leamington Spa based counselling practice All About People said. "At some point or other relationships with spouses and/or family and friends can reach crisis point with one or more parties wondering whether it's right for them anymore. When you reach this crossroads, don't panic as counselling is very beneficial. Research has found that talking about our grievances in a safe environment to a neutral person, that you trust and who isn't judgemental, can help keep discussions civilised and calm. And of course the counselling session encourages both parties to vocalise their concerns, but more importantly to listen."
Miriam says. "Shouting, anger, conflict, blame, resentment and feeling disorientated are some of the outward results of a relationship in turmoil, and are perfectly normal. But instead of thinking that it's the end and believing that separation and/or divorce are the only options, counselling can provide you with the right tools and strategies to bring about a healthy change in both your relationship and your life, whilst also offering ongoing support and reassurance."
Relationship counselling can help improve the way you relate to the people around you. It also encourages you to try to seek and find your own solutions to your difficulties. So when things are not going well for you, and you need someone impartial to take the time to listen and understand your frustrations, a professional counsellor can provide the help and support that is best suited for you and deliver it at a time that fits with the rest of your life.
T – 01926 882521
E – info@aapcounselling.co.uk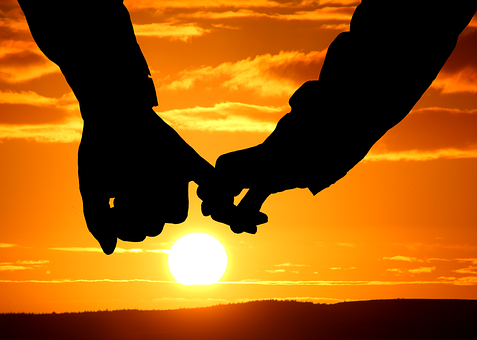 To talk to someone
Today, call us on
07884 028 820
Or send me an email

All About People Ltd,
Leamington Spa
CV32 
© 2017 All About People Ltd | Counselling Services