How to manage anxiety and depression
Even if you think you don't, you probably know at least one person who is depressed, or who suffers from anxiety.
There are certainly a lot of anxiety sufferers in the world today, with 40% of worldwide disability apparently due to depression and anxiety. The most recent Psychiatric Morbidity study shows that in the UK alone, around six million people describe themselves as suffering from these conditions.
There is no one standout trigger for anxiety disorders, which is why they can often feel so scary, emotionally debilitating, and difficult for sufferers to control. Negative thinking and excessive worrying can be common features of anxiety, along with other well-known causes including:
Stress
Physical issues, such as thyroid problems
Childhood environment
Genetic predispositions
Biochemical imbalances – changes in the levels of chemical messengers in the brain
With so many reasons for us to feel anxious in today's world, and with so many triggers just waiting to take hold, it can feel as though anxiety and depression are simply unmanageable aspects of life; aspects we are not really able to control.
Yet in reality, it is surprisingly easy to develop robust mental strategies that will successfully manage anxiety and depression. More and more research is being carried out, including the development of Cognitive Bias Modification (CBM) at King's College London, which focuses on computer-based techniques to target and study the underlying mechanisms behind our negative thoughts.
Such cutting-edge developments are heartening to learn about. Meanwhile, traditional therapy is also proven to be very effective in managing anxiety and depression, including specialist techniques such as Cognitive Behavioural Therapy (CBT) and developing mindfulness.
At All About People, our trained and experienced therapists work successfully with many clients from a variety of backgrounds to manage anxiety, using a variety of approaches that are known to work effectively. Each of our therapists is uniquely skilled and qualified in a range of techniques, so in most cases, it is very likely that we will be able to find the right person to help.
You may also be surprised to learn that the successful management of anxiety and depression is often a relatively short-term programme; the complete antithesis of those imagined long and overly-drawn out therapeutic conversations that never really seem to go anywhere.
While talking with friends and family often feels very comforting, sufferers of anxiety or depression will benefit from working with a trained therapist, who is able to help them better understand their feelings and develop effective management strategies.
It is so important to understand that while so many people are affected, nobody has to be at the mercy of anxiety or depression. Help is available, so if you or a loved one are suffering, there is no need to continue living a reduced life. Why not contact our friendly team at All About People, and begin taking positive steps towards recovery today?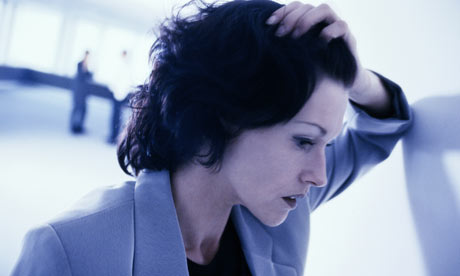 To talk to someone
Today, call us on
07884 028 820
Or send me an email

All About People Ltd,
Leamington Spa
CV32 
© 2017 All About People Ltd | Counselling Services