Transgender therapy: a behind-the-scenes case study
In the second of our short series of articles focused on transgender therapy, we have attempted to demystify the therapeutic process a little.
Our first article in this series introduced you to our specialist Gemma Hammond, who works with people experiencing gender identity issues.  Gemma uses a range of integrative therapies to build rapport and understanding with people who are exploring their gender, those who have decided to change their gender, and those who have transitioned.
Here, Gemma provides some insight into what goes on behind the door to her therapy room, with help from an example case study.
About Gemma's approach
I tailor my therapeutic approach to best support every client's individual needs, working in an integrative way that uses Person Centred and CBT methods.
Most of all, I move away from clinical language wherever I can, and the atmosphere I create is one of empathetic acceptance.  This helps people to relax and explore their feelings, in the knowledge that they are in a safe, confidential and comfortable space.
A therapy case study
I received the initial assessment from a private referral, as a recommendation from another counsellor.
My client was in a teenager and came to me with issues of low self-esteem and high levels of anxiety.  They were experiencing panic attacks, with periods of low mood and distress that they expressed through self-harm.
In particular, my client wanted to work out the reason why they were feeling so low.  They wanted to reduce their anxiety, and to stop self-harming.
On the road to progress
During our work together, my client kept a diary, to help build a picture of their daily anxiety levels, panic attacks, quality of sleep and instances of self-harm.  Through this, we were able to start challenging their negative thoughts, and to work out strategies to manage their self-harming.
We took some therapy time to explore my client's self-criticism.  For example, their inner voice constantly told them that they were worthless, ugly and unlovable, and exploring these feelings of shame became an important part of our work.
As our sessions continued, my client began to question the validity of this harmful inner dialogue, and the result was that their self-esteem began to improve.
My client was then able to start exploring their feelings about being disconnected from their gender, and of not belonging in their own body.
Before therapy, my client felt that they should hide these feelings, for fear of rejection.  However, they were now beginning to believe that they deserved more.
Therapy outcomes
Our therapeutic relationship helped to provide a consistently safe space for my client, in which they could "practise" being themselves without judgement.
This ongoing exploration of their feelings became an empowering process for my client, and they eventually made the courageous decision to share their feelings about their gender with a close friend, and in turn, close family members.
Our therapy sessions then became a secure space in which my client could discuss the reactions they received, along with their own worries and questions around figuring out who they really wanted to be.
We then explored how they wanted to express their evolving gender identity, including their preferred name and the pronoun they would like to use.  At the same time, my client talked through the blocks they experienced around 'owning' their identity, and where they felt comfortable sharing this with other people.
Using signposting, my client also connected with online support in the trans community, which helped them share their experience with others without fear of judgement or rejection.
One of the key developments from our therapy was my client's realisation that although they wanted acceptance from others, it was their acceptance of self that was the priority. As this self acceptance grew, so did their self esteem and confidence.
They were finally able to refocus vital emotional energy on expressing their real self, and begin to embrace their empowering journey.
To arrange an appointment with Gemma, or to find out more about the confidential services we offer at All About People, please contact us.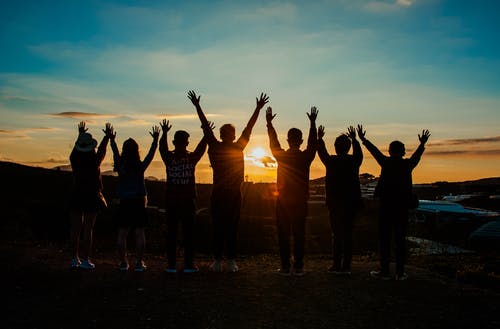 To talk to someone
Today, call us on
07884 028 820
Or send me an email

All About People Ltd,
Leamington Spa
CV32 
© 2017 All About People Ltd | Counselling Services